The World Wide Web is a great place to find new and exciting ideas in teaching with technology. Educational technology blogs, I find, provide a good mixture of practical and relevant applications. Ideas, news, analyses, research, resources, tips & tricks… I traverse from blog to blog more often than I want to admit. Here are a handful—20 blogs I stumbled upon and kept going back for more. Pick a few from the list and give them a few minutes. You may walk away with one or two neat ideas for your course.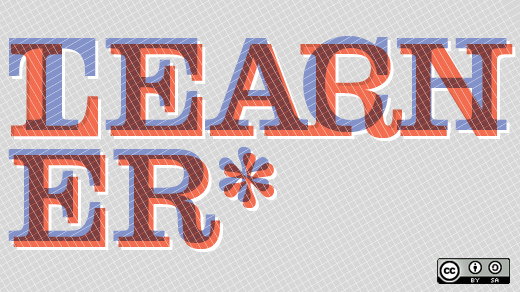 Biology and technology teacher Michael Karlin curates the news, reviews, and updates in edtech from a list of over 30 websites and blogs. Get your weekly roundup all in one place.
LearnDash combines elearning methodology with WordPress. The blog, written by LearnDash founder Justin Ferriman, offers ideas, advices, and insights into elearning trends.
One of the major content hubs for educators, Edudemic is an essential resource for tips, tactics and lesson plans that embrace technology and innovation in the classroom.
Created by George Lucas Educational Foundation, Edutopia is a great go-to resource for stories on emerging Educational Technologies.
Technology journalist Audrey Watters' "smart and snarky" blog discusses new educational technologies, solutions, possibilities, and future of learning.
Run by two teachers from Roslyn, N.Y., this blog tackles technology integration in the classroom in depth.
Faculty Focus offers alternative teaching strategies for college classroom, both online and face-to-face. In addition to the articles, it offers white papers and free reports based on topics like instructional design, educational assessment, online education, and teaching with technology.
Plymouth professor Steve Wheeler writes about the social and cultural impact of disruptive technologies and the application of media in education, learning, and development.
Mind/Shift explores the future of learning in all its dimensions—covering cultural and technology trends, groundbreaking research, education policy and more.
Illinois Professor Ray Schroeder posts updates on the latest and greatest stories related to technology in higher education.
Vanderbilt's Derek Bruff writes about educational technology, student motivation, social media, how people learn, and more.
Director of Emerging Technology at Montclair State AJ Kelton offers ideas about how educators can blend teaching with tools like social media, mobile technology and apps, and virtual worlds.
Check out this site moderated by Tony Bates for resources in online learning and distance education aimed at students, faculty, and academic administrators in higher education.
Online instructor and instructional technologist Michelle Pacansky-Brock offers ideas on blending social technologies into traditional academic learning environments.
HarvardX Researcher Justin Reich discusses data and reports on technology and learning.
Lisa Nielsen shares relevant, innovative ways to prepare students for the real world using available technologies such as social media and mobile devices.
Part of The Chronicle of Higher Education, ProfHacker offers tips and tricks on using technology in teaching.
TeachThought wants people to "learn better". The blog explores new learning models, culture, technology, apps, social media, and other learning tools that give teachers new ideas.
This blog focuses on emerging educational technologies in online, distance learning, and face-to-face classrooms including active learning, learner engagement, social media, and student success.
Author and Entrepreneur Michael Feldstein's e-Literate, a "hobby weblog" , focuses on educational technology related to online learning and the business models of edtech companies.
If the above is not sufficient, here is The 2014 Dean's List: 50 Must-Read Higher Education Technology Blogs put together by EdTech Magazine. Happy reading!
Image Credit: opensource.com | CC BY-SA 2.0