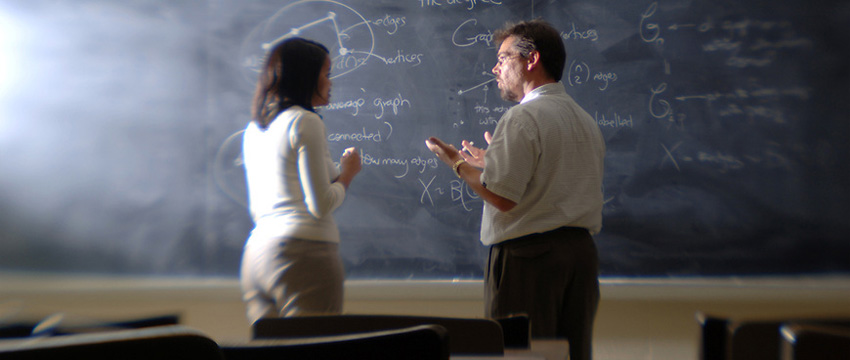 What We Do for Faculty
The Office of Academic Outreach works closely with academic departments in course planning, design and support by offering a variety of services and resources to University of Mississippi faculty teaching online courses and those who are positioning themselves to do so in the future. Our services are:
Online Instructor Endorsement
Instructors who are interested in teaching online will need to obtain endorsement. Complete the six-week eLearning Training Course to be endorsed for online teaching. More Details on Teaching Online.
Faculty Development Workshops and Grants
The Academic Outreach staff provides workshops to UM faculty throughout the year. The faculty grants open doors for online faculty members who would like to experiment and experience the world of teaching with technology. View Available Grants.
Online Course Design Support by Designated Instructional Designers
Instructional Designers on our team assist faculty with course design, development, and compliance using UM's Blackboard learning management system and other digital and web-based learning and authoring tools. Instructional design support comes in different forms: one-on-one consultations, how-to blogs, tutorial videos, workshops, and training courses.
We provide online course design consultations for:
A. Building online courses
Creating an online syllabus
Course content design to achieve student learning outcomes
Course content organization
Making your course interactive
Engaging students online
Best practices for teaching online courses
B. Making your online courses compliant with Federal, State, and University policies
Student Identity Verification options
Student Attendance Verification options
Making course content accessible
Making course content copyright compliant
C. Using technology to add a wow factor to your online course
Choosing and using authoring software
Choosing and using web-based teaching & learning tools
Choosing and using course supplement apps
Best practices for creating multimedia content
Online Course Enrichment
We are committed to offering quality online education at the University of Mississippi.  In order to offer a manageable and meaningful online course review process, we are currently piloting Online Course Enrichment.  More information and details to come about the Fall 2018 implementation.
eLearning Tutorials and Resources
The Resources section of this site houses a collection of practical, ready-to-use resources for your online course including online pedagogy, effective practices, compliance, and technology. Go to Resources.