Written by Randy Uncapher
If you have not been to YouTube in a while, you might want to check it out as a possible teaching resource.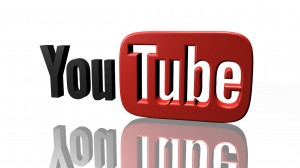 Those of us that were around when YouTube started remember it as a collection of amateur, mostly comical, home produced video clips posted by frustrated movie maker wannabes. It was usually entertaining, and mostly worthless information. But YouTube has grown up and is now the number one video deliverer in the world.
Go to YouTube and type in a topic of interest, and prepare to be wowed! Prepare to also loose several hours of your life as you skip from one video to the next from all the YouTube suggested videos. You may only finish watching 30% of the videos you start, but you will be sucked in.
YouTube Viewing Stats
Here are some usage statistics directly from YouTube:
More than 1 billion unique users visit YouTube each month.
Over 6 billion hours of video are watched each month on YouTube.
100 hours of video are uploaded to YouTube every minute.
80% of YouTube traffic comes from outside the US.
YouTube is localized in 61 countries and across 61 languages.
According to Nielsen, YouTube reaches more US adults ages 18-34 than any cable network.
Created in 2007, now thousands of people are making six figures a year from their content on YouTube.
Mobile makes up almost 40% of YouTube's global watch time.
So you see, YouTube is not only matured as an online video tool – it is taking over the online video world. So how can we tap into any educationally valuable videos. It turns out YouTube has tried to address this problem with their YouTube EDU site.
YouTube EDU
YouTube EDU is a subset of YouTube videos that only contain educational videos. It was created so that schools could block the rest of YouTube's content but still allow students access to 450,000 educational videos. The EDU version does not allow comments and does not suggest other videos like the regular version of YouTube does. We do not use the EDU version of YouTube at the University of Mississippi, as our audience is college aged users. If you are thinking about educational videos, you can learn more about YouTube EDU.
Reinventing the Wheel
As an Instructional Technology Designer for online courses, I find myself recommending YouTube more and more to instructors. One favorite sayings is: "why reinvent the wheel?" If someone is offering a perfect YouTube video simulation of say – the effects of stoichiometric coefficients during soaponafication, why would you want to re-create it? Especially if it is free.
Or if you need a high quality animated video demonstrating techniques for running a counseling session, why would you go to the expense of recreating it if it already exists on YouTube, and is free?
If you are skeptical about the quality of what is posted on YouTube – you should be. There is plenty of junk out there. But search on the topic you are teaching and you might see that someone has built a much better wheel than you ever could. If you find the perfect video, there is a way to have that video play inside your Blackboard course –without the distraction of any other videos being suggested, or confusing the user. They will see one box in Blackboard, and in that box, your video will displayed.
See this YouTube video for details of putting a video in Blackboard.
Yes I just did that!
Protecting Your YouTube Videos
Some instructors are hesitant to post their videos on YouTube because they do not want them in the public domain. To help prevent this, instructors can create their own YouTube account, and can set videos so that they will require a special link to see the video, or they can password protect a video. The video can also be removed from YouTube at any time.
Something to remember…a determined viewer can capture and store anything shown on the internet. The act may be illegal under copyright laws, but it is possible for your materials to be "stolen".
Captioning Requirements For Online Videos
The University of Mississippi is dedicated to providing access to all of our learning content, by all of our students. Thus UM requires that any video used to teach must be captioned. This is also a requirement of the federal disability discrimination act.
If you post content, or use content from YouTube, it will be automatic captioned within several days of being posted. However, YouTube's captioning is notoriously poor quality. We at Online Design & eLearning have an internal rule that the captioning has to match at least 95% of the words spoken in order to be useful. YouTube rarely gets above an 85% accuracy rate.
As part of their commitment to equal access, the University of Mississippi offers a free service to properly caption YouTube videos. It does cost the university money and will not be taken out of your departments budget.
You can have your YouTube teaching materials captioned through this service, usually within 2 weeks. Learn more about the captioning service for online & hybrid courses.
Contact us if you have any questions.
Links updated January 2016.
Photo Credit: www.slashgear.com