If you logged into Blackboard recently, you may have noticed this screen: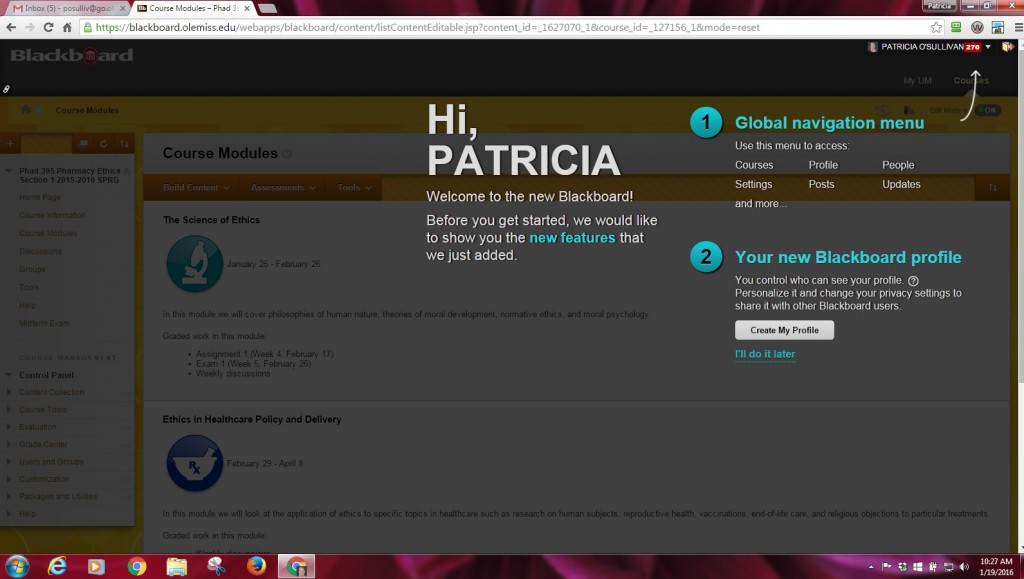 Blackboard has interesting new features that help users stay better connected with each other and record their progress in courses and workshops. They also help instructors track user activity to identify at-risk students.
Let's look at your new Blackboard profile first.
With this feature, you can upload a custom image to your profile and add information about yourself. This information can be shared with the University community, your class only, or be kept private. A head shot image of yourself is a good way for students to connect with you on Blackboard. Certain information is pulled from your OleMiss account that cannot be changed, such as your email, name, phone number, and address. *You have the option under privacy to hide that information.
After you've created your profile and chosen your privacy settings, you can explore the Global navigation menu.

The menu is a drop-down box in the upper right corner of your course homepage screen. There are six icons representing the new features of Blackboard.

  Blackboard Home
The new homepage gives you an overview of your upcoming assignments on the left and your recent grades on the right.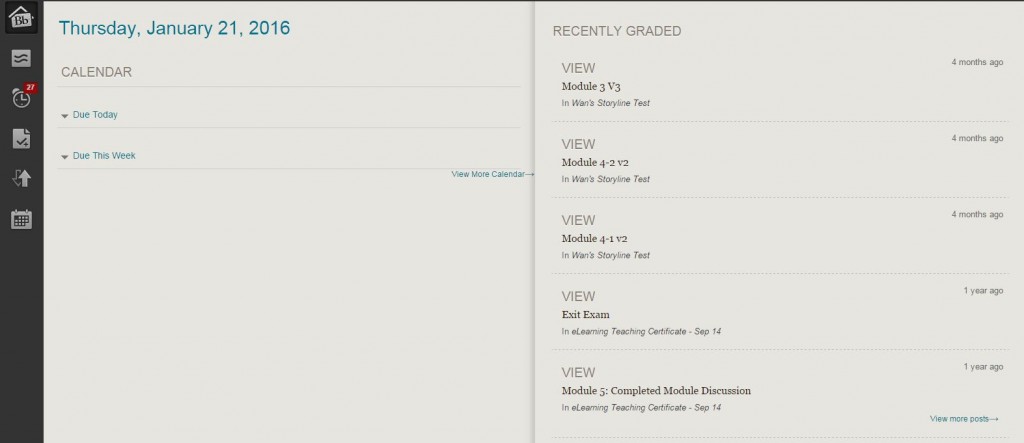 Posts
This page allows you to conveniently view posts from all the courses in which you are enrolled and from various Blackboard tools such as discussion boards, blogs, journals, and wikis.


 Updates
This feature has a menu bar on the left that allows you to view announcements and easily switch between the courses you teach. On the right is a detailed list of all your recent updates including course edits, content availability, and assessments that need to be graded.


 Grades
This feature is most useful to students, but instructors who have participated in Blackboard-based workshops can view their progress as well.

 Retention Center
I love this new feature! It allows instructors to view student activity by class percentage…

As individuals in roster view…

Or as individual reports on single students.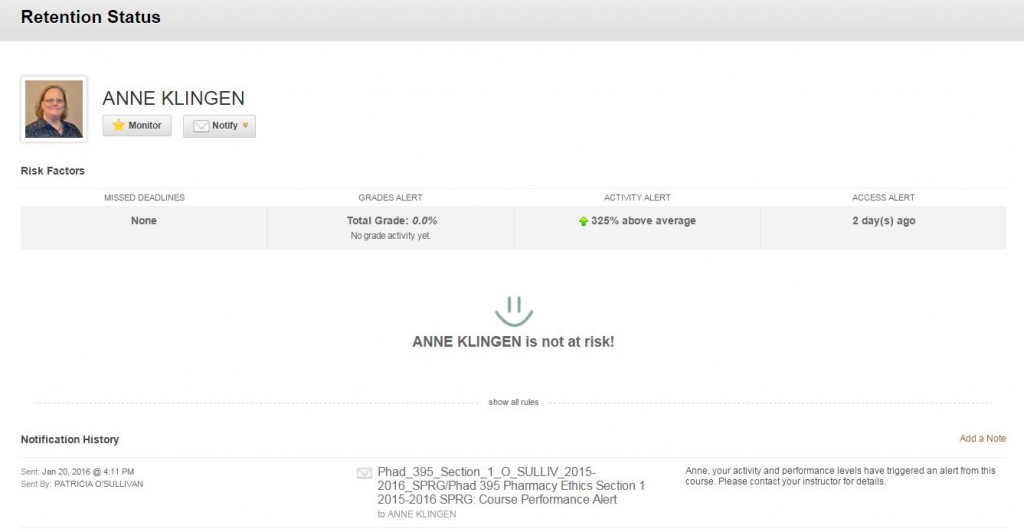 You can identify students who are at risk and monitor their progress. You can also use the 'notify' tab to send a message to the student. Each message is recorded at the bottom of the screen. You can see that I sent a message to Anne Klingen on January 20, 2016 @ 4:11pm telling her that her performance in my class has triggered an alert and that she should contact me for details.

 Calendar
The calendar feature works a lot like Google and Outlook calendars. It allows you to create events and edit them, color code and merge calendars, and import your calendar to another calendar application.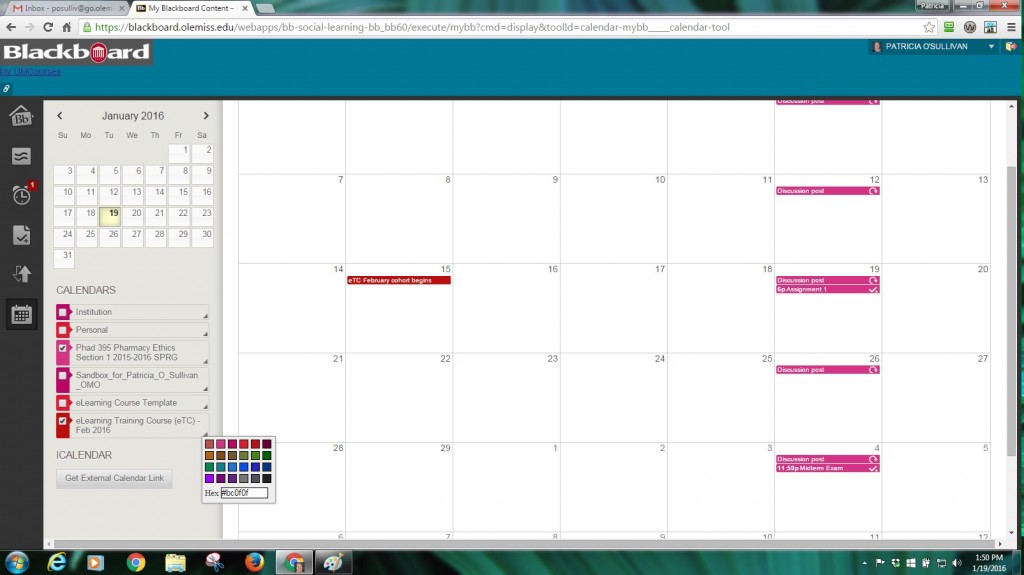 Check out the FTDC's Blackboard help page for instructors for more information about using Blackboard features!