Screencast-O-Matic is an online video recording and editing tool. It can record the computer screen (make a screencast), the video feed from a webcam, or both at the same time. This tool can be used to create on-screen video tutorials with narration as it records cursor movements. It can also record talking head videos suitable for brief introductions and overviews. There is a free version as well as low-cost options that unlock the editing capabilities.
Set Up and Use
It only takes a minute to start using Screencast-O-Matic. Navigate to screencast-o-matic.com to access the recorder. On the home page, click on the "Start recording for free" button to launch the video recorder. Sign up is not required. However, with an account you will have an option to save your recordings to Screencast-O-Matic cloud service.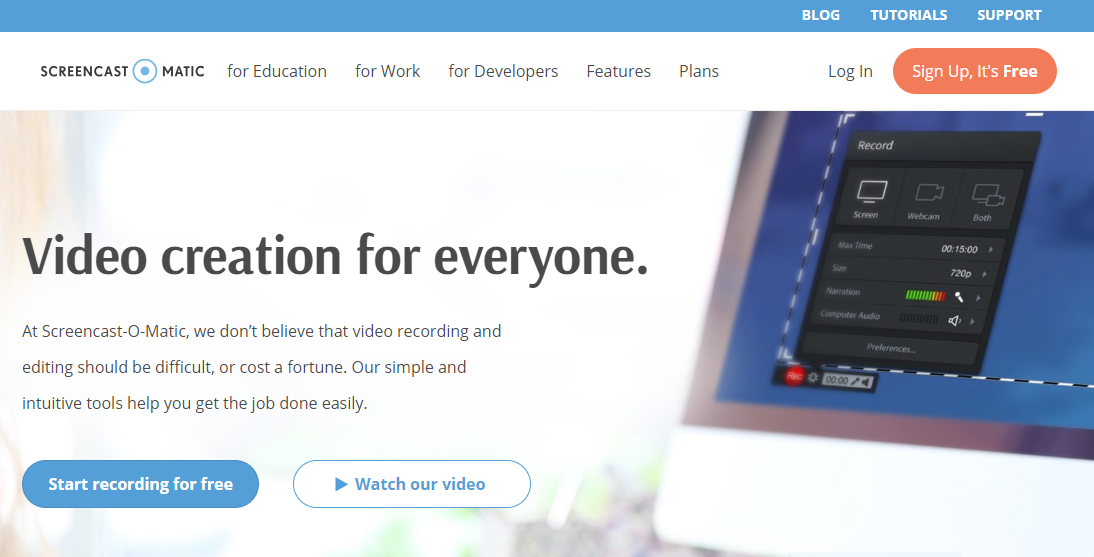 Record
When the recorder is launched from the browser, it is ready for recording. The black and white border indicates the recording area.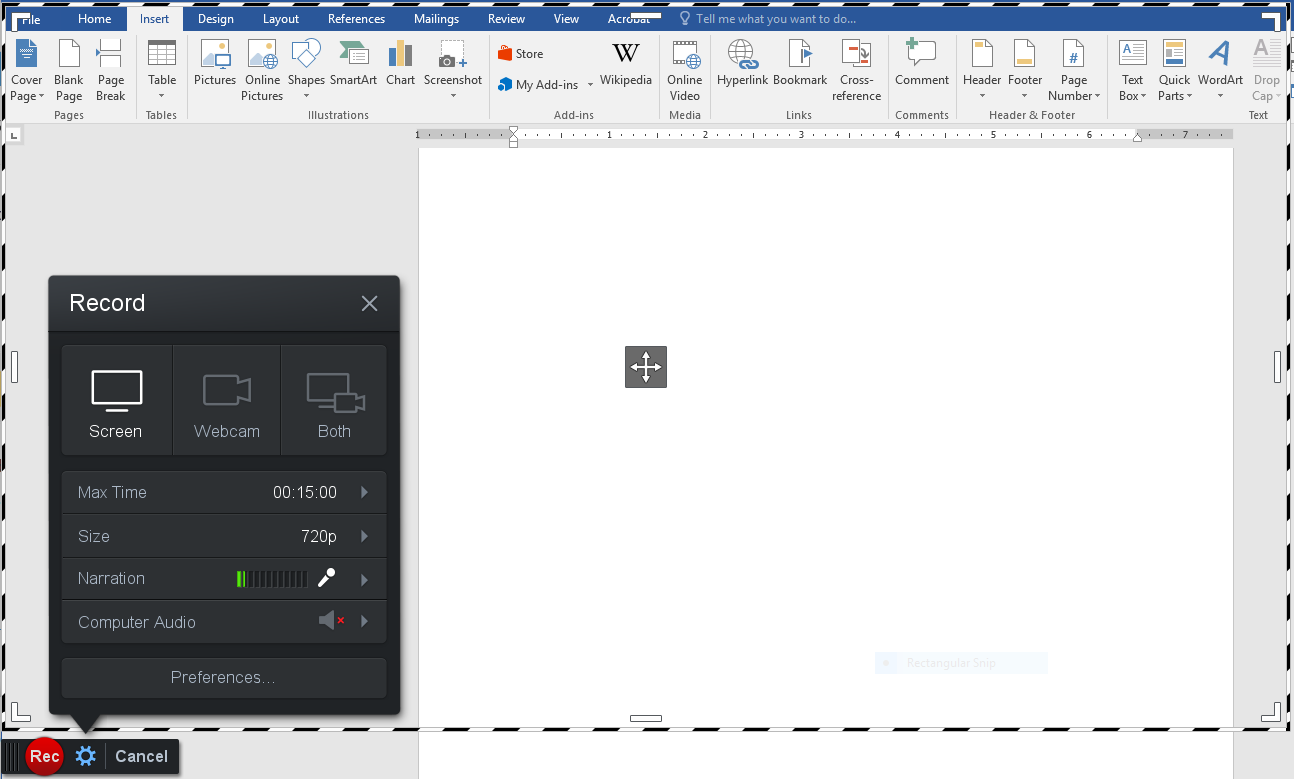 Recording Options in the Free Version
What to Record: screen, webcam, or both
Size: 480p, 720p (recommended), full screen, or manually adjusted
Narration: Select a connected microphone and adjust volume
Settings: Click the gear icon to show/hide recording options
To record, simply press Rec and wait for the count down. Press the pause button to stop recording. Click Done when finish.
Saving Options in the Free Version
You may save your recorded video as a file to your computer, upload to Screencast-O-Matic if you are logged in to your account, or upload to YouTube. Uploading to Screencast-O-Matic is not recommended as the free version requires captions to be uploaded with the video.
Video Examples
The following videos were created using Screencast-O-Matic:
Cost
You will get the maximum of 15 minutes of recordings in the free version with small watermarked logo. The Solo Deluxe version, which is $18/year when paid for the entire year in advance, will give you unlimited length & video editing and callout features.
Accessibility
Online course content videos made with Screencast-O-Matic will have to be captioned to comply with the university's accessibility policy. Please contact an elearning instructional designer for this service.
More on Screencast-O-Matic
To learn more on how to use Screencast-O-Matic, head over to their support page where you will find a plethora of how-tos and tutorials.