Online Course Enrichment
As part of the University of Mississippi's membership with NC-SARA State Authorization Reciprocity Agreement, the University must adhere to the Council of Regional Accrediting Commissions (C-RAC) Interregional Guidelines for the Evaluation of Distance Education, which includes online course review. In order to remain compliant and maintain membership with NC-SARA, the University has implemented the Online Course Enrichment review program.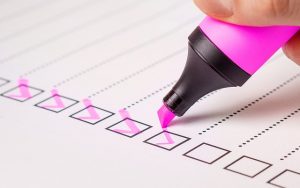 Online Course Enrichment uses an in-house created rubric with standardized outcomes tied to standardized feedback.  Every online course offered at the University of Mississippi will proceed through the review process conducted by an Online Course Enrichment team comprised of two University of Mississippi online faculty members trained in course review.  Once course reviews are complete, the faculty member teaching that course will receive the completed rubric with a summary and a Revision Report.
Benefits
As part of our ongoing compliance with SACSCOC accreditation standards, we engage in continuous improvement practices for all academic programs, including online courses.
Part of our membership agreement in National Council for State Authorization Reciprocity Agreements (NC-SARA) is to conduct regular review of online courses.
All online courses will benefit from a review of copyright compliance.
All online courses will benefit from a review of accessibility compliance.
Chairs and Deans will receive reports three times a year with updates on courses reviewed and courses revised.
Faculty completing revisions for courses reviewed will have the opportunity to include the revision activity on their Faculty Activity Report.
Course Selection
Courses are randomly selected for every review cycle. However, we do accept review requests.
For question or concerns, or if you would like to submit your course for review, please contact Mary Lea Moore at mlea@olemiss.edu or 662-915-7089.