Reflections of a New Online Instructor – Episode #3
It has taken me some time to write my syllabus, but with the help of the syllabus checklist for online instructors, I was able to successfully complete my syllabus.
Now for the exciting part of developing my blackboard course!
To begin with, I will build my course based on several foundational issues. First, I want to break the distance felt by an online student known as transactional distance (TD). I will write about TD in another episode.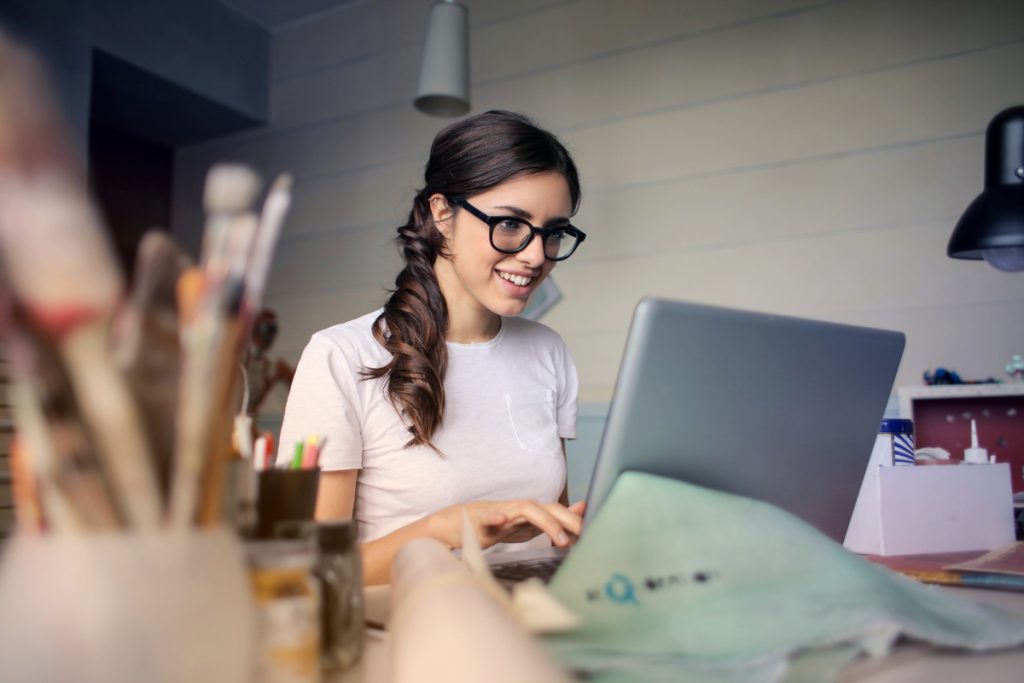 Next, I will humanize my online course. I was once an online student myself and I learned how important it was to me to know that my professors were available, and that I was not all alone and struggling. One way to humanize an online course is by using the Community of Inquiry (COI) framework. This framework identifies three essential elements for producing an optimal learning experience: social presence, cognitive presence and teaching presence.
OK… I have the basic ideas in mind, but where do I begin?
Just as I would in a traditional course I need to set the climate for a welcoming and trusting learning environment. I created a Start Here folder that will be the entry point for my course. This folder contains essential links and resources, tips to be a successful online student but most importantly, there is an introductory video. My introductory video gives an overview of the course, my expectations and guides them to the next point in the course.  This was very challenging for me but I used Screencast-o-matic which was not too much of a learning curve. Course orientation is all set.
What next?
I need to structure the course in a scientifically appropriate way that is also straightforward for me and easily understood by my students. The approach I use is the UMT approach – Unit-Module-Topic.
First, course content is divided into three major subdivisions of content called Units. A course unit roughly is about one semester credit of content. Next, I organize my three units into five modules each. A module is the amount of content that I will cover in my course in a week. Finally, I divide each module into three to five topics, with the first topic being an introduction to the module and the last topic being my reactions about the topic. Other topics will be covered in readings, viewings, or listening.
The organizational approach I use is sometimes called "chunking". It is convenient and it allows me to divide the body of content in a way that helps alleviate some of the overwhelming feelings a student gets when looking at the course for the first time.
With the help of the textbook, videos created previously, and some videos I created myself, there will be a variety of media used to provide content. Of course, the videos were all captioned and documents were checked for accessibility. Videos are short, no more than 2 – 5minutes each, and focus on a single concept.
Naturally, one of my goals for the short videos is to present ideas and questions so there is interaction among the students after the videos are viewed. Playposit is a good tool for interaction and learner engagement.
So, in general, this is how my course is designed. I feel that it is well organized. I have a clear and comprehensive introductory area. I have three major units to the course that are offered sequentially and each unit has five modules that present topics including readings, video viewings, and audio recordings. Next step – assessments, and delivering/teaching the course! What tools and strategies can I use to further promote social, teaching and cognitive presences? Read on in Episode #4!
Did you miss the previous episodes? Read Episode #1 and Episode #2. 
References and Resources:
Retrieved on May 15, 2018: https://www.winursing.org/collaborative-learning-experience-and-opportunities/
Create Videos with Screencast-o-matic – https://screencast-o-matic.com/
Create Interactive videos – https://www.playposit.com/
Simonson, M., Smaldino, S., & Zvacek, S. (2015). Teaching and learning at a distance: Foundations of distance education, 6th ed. Charlotte, NC: Information Age Publishing.