Healthcare Systems Lesson
Patricia O'Sullivan teaches Pharmacy Ethics for the Department of Pharmacy Administration.
I used Articulate Storyline 2 to create a lesson on Healthcare Systems for my Pharmacy Ethics class. What I liked about using Storyline for this lesson was how it allowed me to layer slides so that the amount of information I wanted to present was not overwhelming to students. Storyline allowed me to deliver dry information in a dynamic and fun way while also including a comprehension quiz at the end of the lesson.
-Patricia O'Sullivan
2015 Interactivity Grant Recipient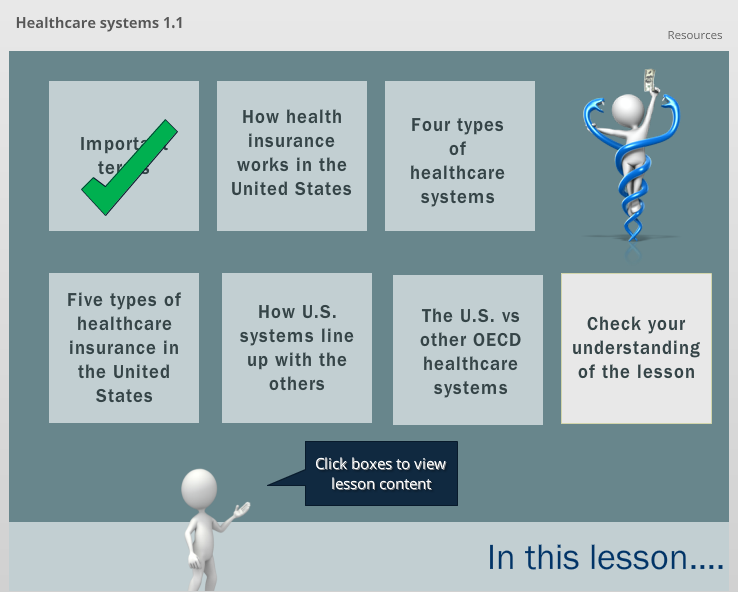 Click on the image to access the interactive lesson.