Creating a video lesson is very different from a standard sit-in-class lecture. You cannot simply take your lecture and put it in a video-sharing format.Like any other film genre, instructional videos have special needs. Here is a list of tips to help make your video the best it can be.
1. Use a Script
People tend to get caught up in the shooting of a video and forget to write down what they want to say, and then they end up just rambling. So, write it down either word-for-word or just bullet points. Practice reading your script aloud to avoid using "uh" and "ah" sounds. Make a list of any props or tools that you need and set them aside in the order you will need them. And when you speak to the camera, make your words clear and concise.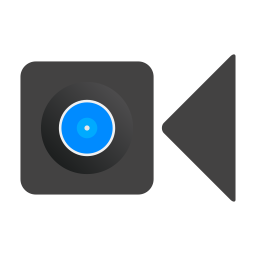 2. Keep it Short
People today, especially students, have shorter attention spans so keep the video between 2 to 4 minutes long. If your lesson is longer, break it into multiple 2 to 4 minute videos.
3. Organize the Workspace
Clean up the clutter on the desk and in the background. If the area is too "busy", the viewers will be distracted and not listen to the content of the video.
4. Control Nervous Movement
Swaying back and forth or nervous arm movements can be distracting to the viewer. Practice limiting your movement or controlling your movement in front of the camera. Remember to take a deep breath and relax.
5. Make Eye Contact
Reading from your lesson plan or slides is not personable. When speaking, look into the camera. This eye contact will engage your audience and enable them to connect with you.
6. Dress for the Camera

Do: Wear something comfortable in neutral or solid colors. Try to avoid tight patterns, such as stripes and plaids.
Don't: Wear anything uncomfortable that will itch or distract you. Avoid any highly reflective clothing or any clothes and jewelry that make noise when you move. The noise will be distracting to the viewer.
Constanceh. "Tips for Creating Instructional Videos." Purdue University Instructional Development Center Blog. Purdue University, 31 Jan. 2014. Web. 15 July 2014.
O'Rourke, Jennifer. "How to Videos – 10 Tips to Making More Effective Training Videos." Videomaker. n.p., 5 Oct. 2012. Web. 15 July 2014.