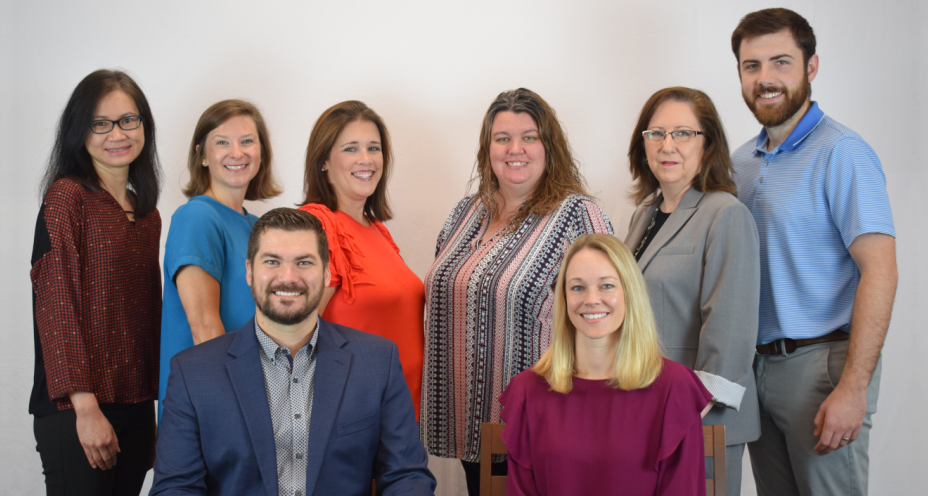 Academic Outreach staff (sitting): Jake McNichols and April Thompson; (standing from left to right): Wan Latartara, Mary Lea Moore, Shara Minton, Amy Saxton, Mary McCall, and Austin Carter.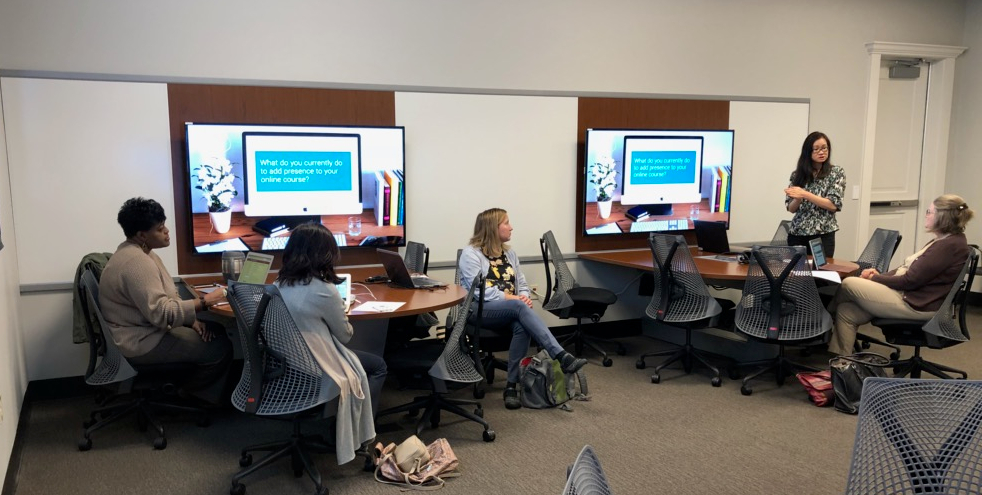 Faculty at the Increasing Instructor Presence with Video Workshop, Fall 2018.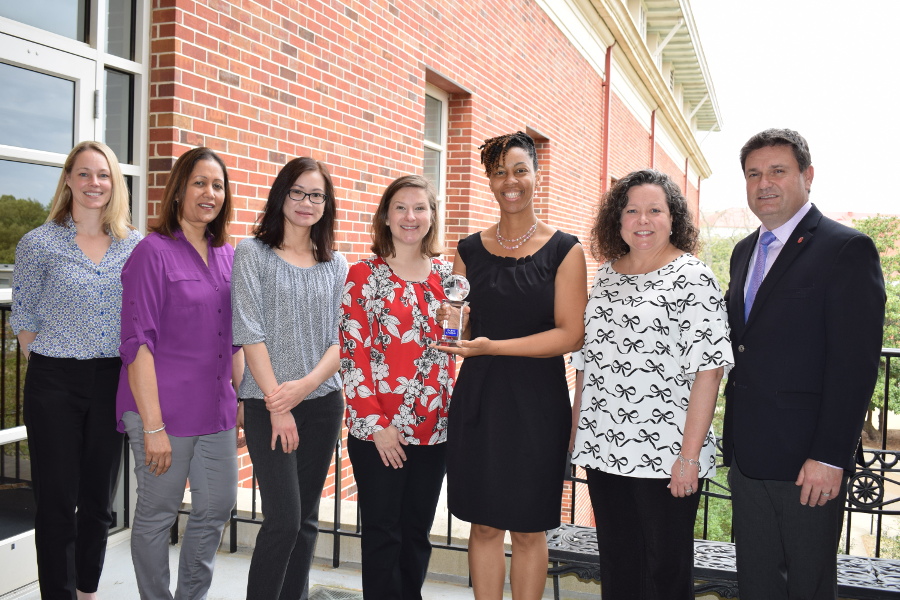 Dr. Jandel Crutchfield, third from left, Assistant Professor of Social Work, was named the 2017 Paragon Award recipient. She was joined by (left to right) April Thompson, Dr. Deborah Seepersaud, Wan Latartara, Mary Lea Moore, Dr. Daphne Cain, and Dr. Tony Ammeter.
2016_Paragon_recipient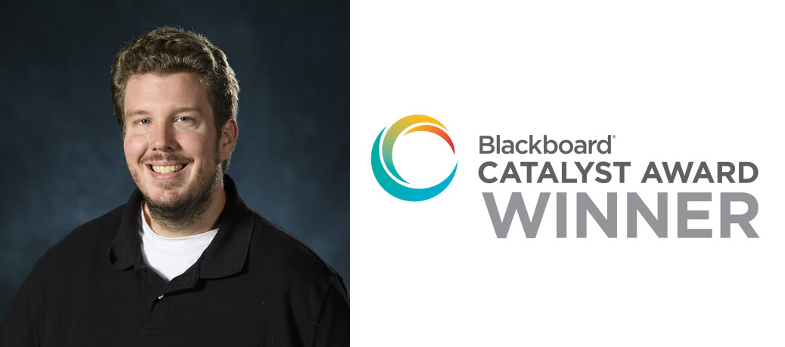 Congratulations to Marc Watkins, Instructor of Writing and Rhetoric with the University of Mississippi and Ole Miss Online, a recipient of the 2018 Blackboard Catalyst Award.
Read more.
Marc Watkins
Faculty Focused
The Office of Academic Outreach works closely with academic departments in course planning, design and support by offering a variety of services and resources to University of Mississippi faculty teaching online courses and those who are positioning themselves to do so in the future.
This site serves as an online education resource center providing information regarding support services, professional development and online training resources and tools, educational opportunities, and an interactive community.