ODeL participated in UM FacChat, a CETL event, on hybrid teaching.
We are Online Design & eLearning.
ODeL provides real-time captioning services in lecture halls.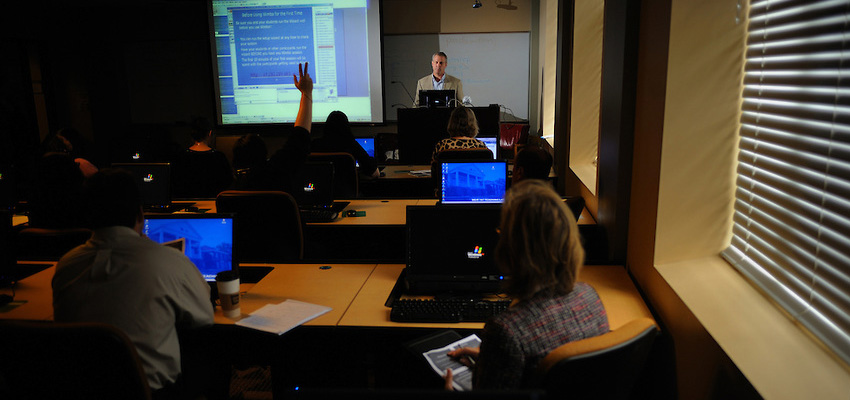 ODeL's Instructional Design & Training Specialists conduct workshops throughout the year.
Faculty Focused
Online Design & eLearning office offers a variety of services and resources to support faculty teaching online and hybrid courses at The University of Mississippi. This blog site provides faculty members with resources for faculty development opportunities, web-based course design, regularly updated online teaching resources and tools, and online faculty activities.
Latest Updates