Dr. Stefan Schulenberg (Psychology)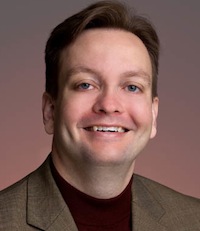 Dr. Stefan Schulenberg is an Associate Professor in the University of Mississippi's Psychology Department, where he serves as the Director of the Department's Psychological Assessment Clinic and as consultant to the University's Office of Student Disability Services.
Dr. Schulenberg teaches graduate courses in cognitive and personality assessment and undergraduate courses in psychology and law, abnormal psychology, and tests and measurements. For many years his courses have been offered using Distance Learning technologies. His research interests include meaning/purpose in life, positive psychology, clinical/disaster psychology, psychological assessment, serious mental illness, and adolescent psychopathology in the legal context.
In addition to his teaching and research Dr. Schulenberg is involved in various workshops related to his areas of interest. He also serves as a volunteer in the American Red Cross concerning disaster mental health. In December 2006 he received an international promotional award from the Viktor Frankl Foundation of the City of Vienna for distinguished work in relation to Meaning-Oriented Humanistic Psychotherapy.
Dr. Schulenberg was nominated for his Distance Learning courses PSY 311, Abnormal Psychology and PSY 327, Psychology and Law which were offered in support of students at the Oxford campus as well as students at the Desoto, Tupelo and Booneville campuses.